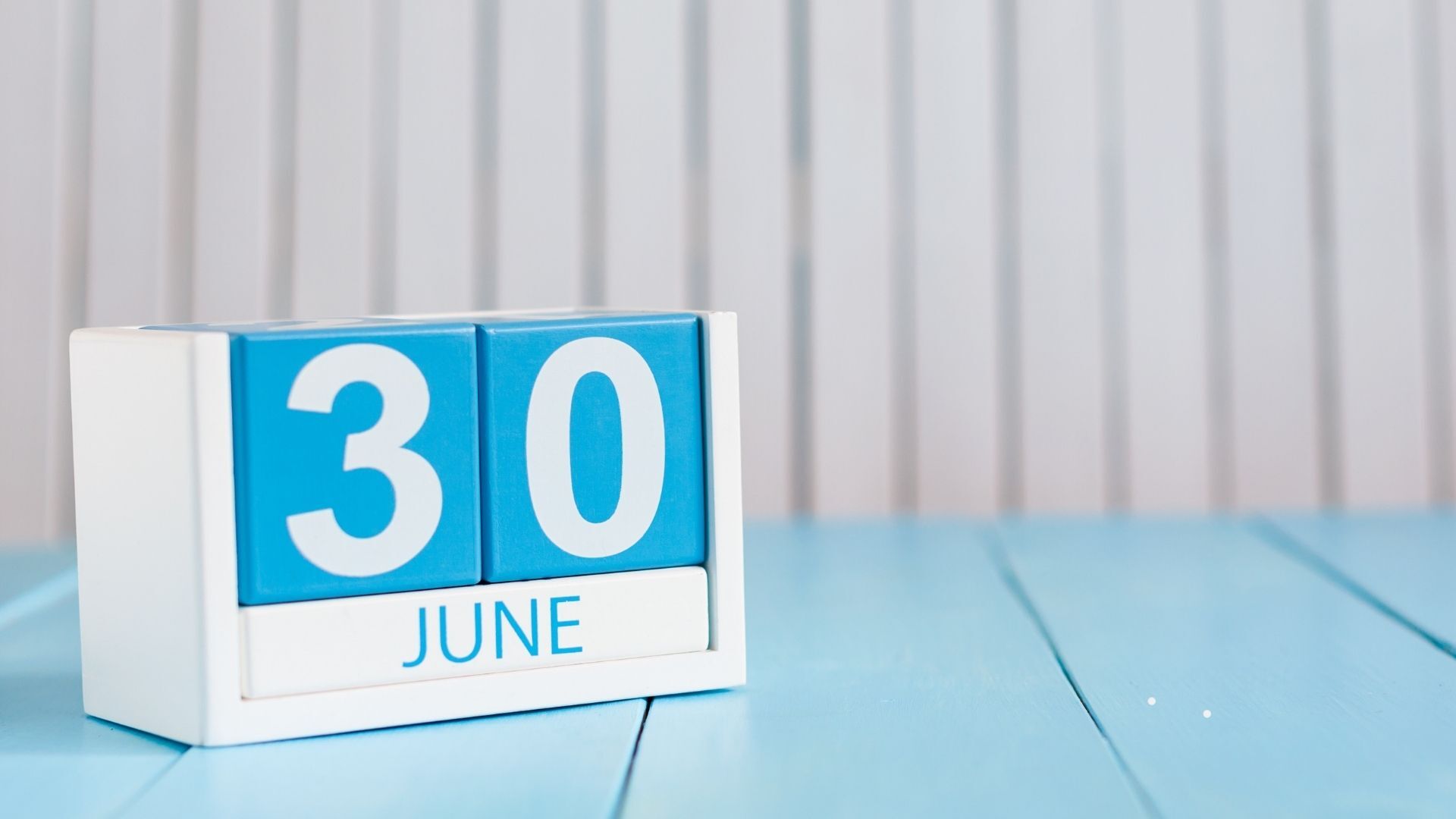 Whilst the end of financial year (EOFY) spells sales and bargains for shoppers, it's a very important and often stressful time for businesses and bosses.
A 12-month time period followed for tax purposes (starting on July 1st and ending on June 30th) the end of the fiscal year marks the moment for business owners to wrap up their books and finalise paperwork and accounts.
However, with the daily demands of running a business naturally prioritised throughout the year, it can be a challenge to check and maintain tax, bookkeeping and employee records.
But with June 30th fast approaching, now's the time to make time and ensure your finances and business objectives are up-to-date and up to scratch.
So, if you're struggling to plan and prepare or just need a friendly reminder, keep reading for our top 5 tips to being ready this EOFY…
1. Update your financial records
First things first. Ensure your books are up-to-date. The old "garbage in, garbage out" rule applies here. If your records are not accurate or current, you're flying blind and all other EOFY tips become redundant.
To make sure you're not falling behind, work through the following:
Reconcile all bank, credit card and petty cash transactions
Prepare for end of year Single Touch Payroll and finalisation reporting
Review and clean out your accounts receivable accounts
Run your Profit & Loss and Balance Sheet reports and perform sense check
Conduct a stocktake
File receipts for sales and purchases
Collate records of asset purchases or expenditure
Complete and lodge your income tax returns
Lodge reports or returns for pay as you go (PAYG), fringe benefits tax (FBT) and goods & services tax (GST)
2. Set your financial forecast for the new financial year
Setting your financial budget should always start with reviewing last year's performance against budget. Variances to expectations should be reviewed to understand what key assumptions led to this variance.
When preparing your financial forecast, ensure they are driven by the key assumptions that underpin your business. For example, if you are a café, your key assumptions would be labour hours per shift, labour rates, number of orders, average order value, cost of menu items, coffees sold etc.
Setting your budgets should involve the team and be communicated to the team. Having buy in is the best way to align goals.
3. Tax planning
As the late, great Kerry Packer once said "I pay whatever tax I am required to pay under the law, not a penny more, not a penny less. If anybody in this country doesn't minimise their tax, they want their heads read, because as a government, I can tell you you're not spending it that well that we should be donating extra."
In other words, make sure you're getting the most out of the system and leave no stone unturned when it comes to finding out what tax deductions, concessions and offsets you're entitled to.
You may be able to claim a deduction if operating your business includes work-related expenses such as vehicles and travel, working from home, the use of machinery / tools and more. Just remember - the ATO has 3 "golden rules":
You must have spent the money yourself and weren't reimbursed
The expenses must directly relate to earning your income
You must have a record to prove it
Meet with your business consultant, accountant or tax advisor to discuss tax planning strategies that could include:
Bring forward purchases of up to $150,000 that are eligible for the instant asset write off
Timing of income, debtor payments and receiving of cash payments
Bring forward repairs and maintenance plans
Check status of any private company loans (Division 7A Loans)
Detailed review of debtors over 90 days to consider writing off bad debts
Small business owners can consider options to contribute to superannuation up the contribution cap
4. Review your labour model
One of the greatest challenges currently facing small businesses is the shortage of employees and increasing wages.
Review the effectiveness of your team as often as you can, and meet with them individually to discuss their performance and opportunities. Share your vision of the business with the team and the role each employee will play in getting there.
Remember - employees are not only motivated by the salary provided, but equally by non-financial considerations. This can include career progression, education, flexibility, challenging work and an environment that fulfills them intellectually, emotionally and socially.
5. Confirm your value proposition
At some stage (generally when launching) most successful businesses map out their plan through key strategic documents, and these should include a business plan.
Your business plan should be focused on who your target customer is and why does your target customer choose your business for their needs.
In our experience, businesses often lose direction as a result of business owners working in the business rather than on it. Spending a few hours with the team on an annual basis to revisit your value proposition and enforce it is time well spent, especially this EOFY.
Questions should include:
What does your brand stand for?
Why would a customer choose you over your competitors?
How do you define exactly what your business does?
What problem does your business solve? (Product or service based)
Here at TR Consulting, we provide professional, practical and affordable assistance to small to medium sized companies in the areas of Business Strategy & Advisory, Financial Consulting & more.
For more advice or to book a free consultation, get in touch with us today!