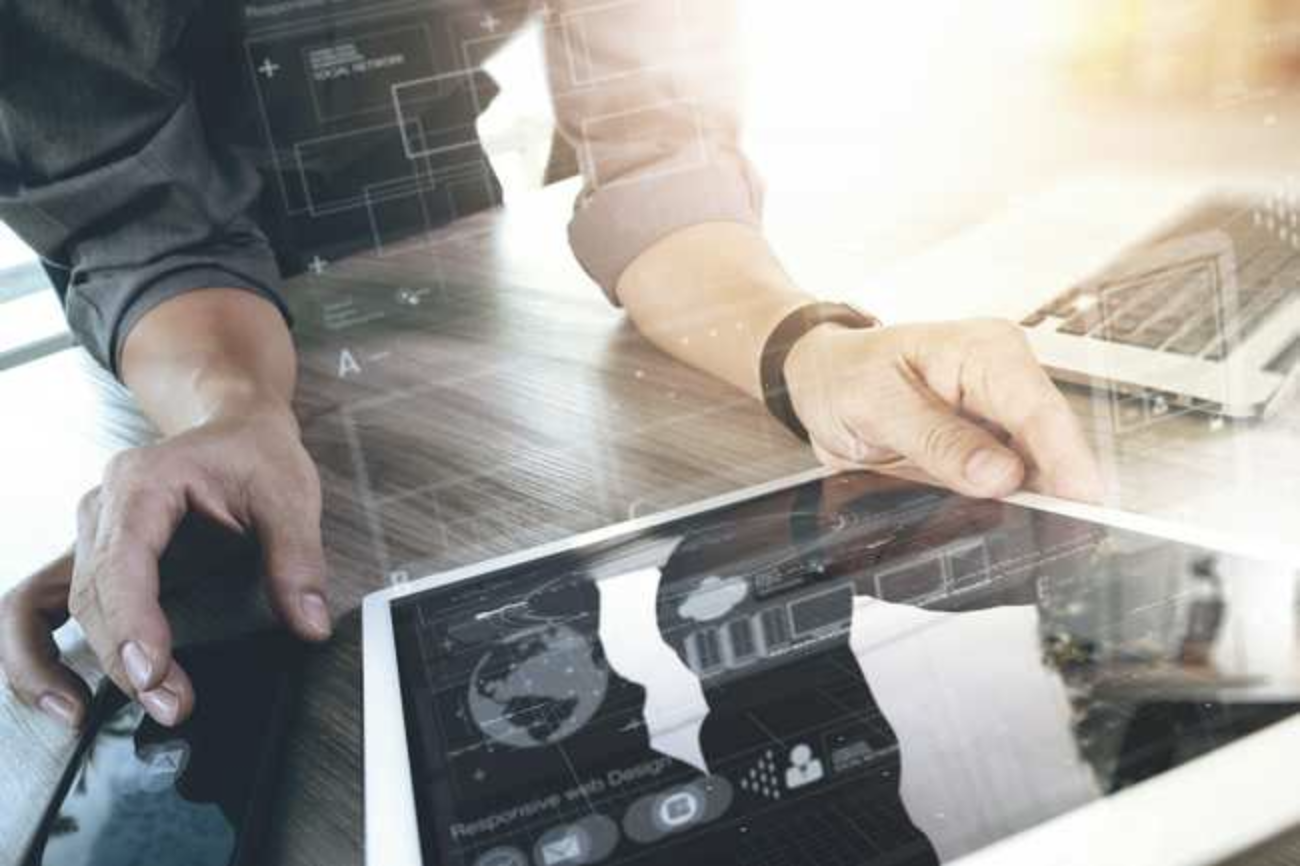 When considering a new website design, the prospect of a beautiful new online presence is exciting. If you've ever launched a website before, you'll know the buzz you get from seeing your vision in bright, fresh color on the screen.
But before you start planning out that vision, could there be a better approach to launching a new web design?
Well, there is. You can combine the creativity of a web designer with the strategic direction that a consultant can offer. It will take your web strategy to a new level, and we'll show you how.
Comprehensive Vision and Direction For Your Website Design
A vast number of web design projects start at the level of functional design. What do you want your website to do? While this is a sensible aim, it skips a vital step.
Websites aren't solely a functional tool for a business. They should be part of the fabric of your business strategy. That means your web design needs to start with purpose, vision, and direction.
When business consultancy and website design work in harmony, you can ask the big questions first before diving into the detail.
Align Business Goals With Beautiful Design
If you have clarity on your vision and direction, aligning your business goals with your website is straightforward.
Not all websites share the same purpose. A business consultant will help you to understand the business goals that underpin your business strategy. They can help you translate those goals into a website fit-for-purpose.
This process helps during the website design phase, as you can keep returning to the question of whether each website design iteration meets your overall business goals.
Inject Innovation Into Your Web Design
A website design without innovation will still work but will lack the punch it needs to put you ahead of your competition.
Consultancy support will help merge your design ideas and needs with broader trends and technological advances in the web sphere. The result is a website that is slicker, more modern, and with a better user experience.
Plan An Effective Website Launch
Even the most talented website designer needs the support of a superb delivery team. Translating that first design into a working website will help you stick to a smooth website launch.
Business consultants use their planning expertise to map out a website build and development from start to finish.
That means you can arrange a high profile website launch without the stress or concern that the final web design won't be up to scratch on the launch date. Planning ensures the finished website is bug-free, complete, and impressive.
Scale Your Website Strategy For Growth
Your website strategy doesn't end with your website launch. It is just the beginning.
An effective website strategy for any business owner will encompass how you scale your website in line with your business growth.
For example, maybe you plan to expand overseas in the future, in which case your future website strategy might include currency options and language options for the homepage.
Take On Bigger Competitors
Good website design will embrace a solid website marketing strategy alongside the design process. With effective online marketing, your business has the opportunity to expand and grow.
Great SEO, for example, allows you to rank alongside larger brands in your industry when customers are searching on Google.
By adding business consultancy alongside web design, you can spend time figuring out a marketing strategy that will help you compete better.
A consultant can also spend time reviewing your competitors and figuring out what online marketing strategies they are using.
As a business, you can use this information to shape your website design. If your competitors have a strong presence on YouTube, for example, you can incorporate video into your web design.
Embrace Changes And Challenges In The Global Market
Who accurately forecast a global pandemic would upend some of the biggest economies in the world in the past year? Not many can honestly say they made that prediction.
When you have a website presence, you are putting your business on a global stage. And that means you are vulnerable to changes and difficulties that may impact your business.
That's not just the obvious problems like a pandemic. When governments introduce security or data regulations, for example, your website has to stay compliant.
A business consultant can help you stay on top of these challenges. They will work with you to ensure your website strategy is adaptable to cope with whatever it faces.
Focus On Profitability
Combining business consulting with web design allows you to put profitability at the heart of your web strategy.
A business consultant will help you calculate your website conversion rates and the potential return on investment for each design feature. For example, a popup signup box will allow you to add new subscribers to your email list.
A business consultant can analyze metrics to help your business understand the numbers of visitors who convert on this popup. By establishing the potential revenue of each subscriber, you can calculate your ROI.
A Web Designer And Business Consultant Is The Smart Website Strategy
A reputable web designer with a solid track record is a great starting point for any new website for a small business. But if you want to get ahead and use the web to grow your business, you need to think strategically.
When using web designers in conjunction with business consultants, you'll have the opportunity for your business to make its mark online and maximize the opportunities that come with a new website launch.
If you are considering a new website for your business, you can book a call with one of our consultants and speak to them about your requirements. Use this form to contact us today to book a time with us.